Cards : film and cardboard
Cards produced by Printack can be made of cardboard or laminated film that is resistant to weathering and heavy handling.
These cards are used to be inserted into frames, slides, etc. They can also be riveted or stapled depending on the application. They are also commonly used to identify people or objects.
Available in white and 9 colors (for thickness 120 only)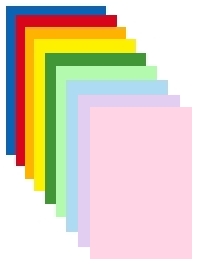 Packaging : Package of 100 boards